A Senior Care Franchise Opportunity Concept You Will Be Proud to Join
Own A Senior Day Care Business That Demonstrates the Highest Level of Care and Commitment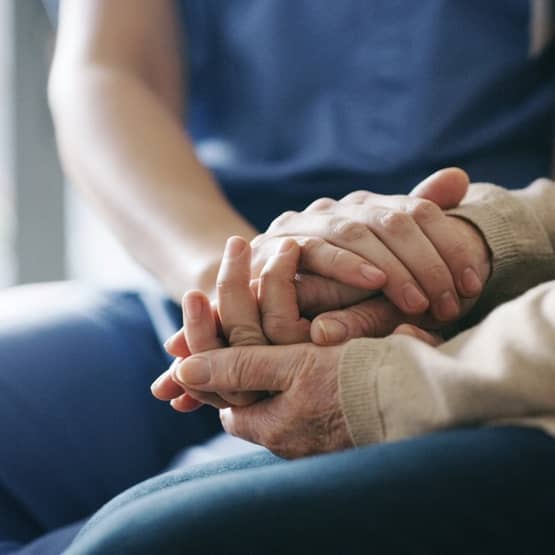 Providing "Above and Beyond" Senior Care Franchise Services for the Aging Population
Senior care franchise ownership is serious business, but one that comes with joy and rewards like no other. We love what we do and look forward to helping you decide if our business is the right fit for you.
The Senior Care Franchise Opportunity you Deserve
At New Wave Home Care, we believe the time is now to help the aging population within our communities live out their lives with respect, compassion, dignity, and independence. We take pride in our ability to greatly assist this effort and look forward to expanding our reach by welcoming more franchise owners into our system. We invite you to learn more about how we take an individual approach to each client's care, with an established business model you'll be proud to call your own.
The Perfect Senior Franchise Opportunity to Address Today's Needs
Revenues in the United States home care market are expected to grow to $225 billion by 2024.
Why? The pandemic has shown that there is an increasingly urgent need for safe, quality in-home care. In fact, demand for home care services will boom as other sectors in the senior care industry see continued shifts and declines.
Find out how New Wave Home Care answers the call.
Home Care Assistance Franchise: An Investment That Matters
Investing in a senior care franchise at a time when the senior population needs it most is an important decision. Let us help you expand your professional portfolio while serving those in need. We seek ambitious individuals with a heart for service and a mind for business.
Senior Care Franchise Cost:
Initial franchise fee: $45,000 (discounts available for qualified military veterans)
Estimated total investment: $82,100 to $152,900 (See our FDD for details)
We are aiming to bring the New Wave Home Care Assistance Franchise concept to key target locations starting in the Western United States (including California and other non-registration states); but if you are seriously interested in talking with us about your location elsewhere, we would be happy to speak with you about this senior care franchise opportunity in US.
We Are a Senior Franchise
Here for You
We take great pride in supporting our franchise owners. We understand that opening a senior care franchise is a major step. Let us help you build the business you've always wanted to have.
Business set up and guidance
Comprehensive training program
Technology tools for client interface and business management
Operations Manual, Marketing support
…and so much more
What People Have to Say About New Wave Home Care
I think that deciding to find home care for my mom has been one of the toughest decisions I have ever made. I felt guilty, was constantly stressed, and juggling too many things to really get her the care she needed. I found New Wave Home Care. The experience has been oh so positive! Mom is more engaged, and I am able to spend quality time with her because I'm less frazzled. New Wave and their staff are fantastic. Thank you!
Everyone at NWHC is committed to quality of service and goes the extra mile to provide excellent care for your loved one. If you are looking for a company that you can rely on even when you reside hundreds of miles away, NWHC is for you. Their tailor-made model to the individual patient is no one size fits all. Daily communication and updates will leave you satisfied and well informed. Thank you NWHC!!!
We are forever grateful to everyone at NWHC for the care they have given to our father… [to] his caregiver, who not only kept him healthy, but became a good friend, and enabled him to continue with some of his favorite activities that many previous caregivers were unable to do, like going out to the movies, taking walks, personal care and relevant conversation. Thank you, everyone at New Wave, for all that you have done for our father and our family!
Meet Our Elder Care Franchise Founder & CEO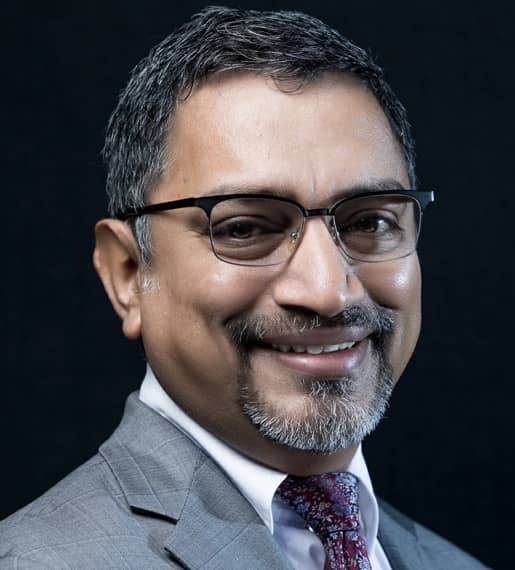 Sam Gopinathan traveled to India and helped with the horrific aftermath of the 2004 Indian Ocean Tsunami. While there, he learned that serving others isn't simply about going through the motions to give them what they need. He realized that he couldn't truly serve those who needed him most until taking the time to talk, listen and understand what they were going through.
It's the reason he is called today to listen and understand every single client. By truly knowing each of their clients and their stories, he and the New Wave Home Care team can become an important part of enriching seniors' quality of life.
"The people we serve are never 'just' clients. They are incredible individuals, all with rich stories and histories, who deserve the best care, companionship and compassion." – Sam Gopinathan, Founder
Next Steps Toward Owning
Your Own Senior Care Franchise
Step 1
Complete an Inquiry Form
Step 2
Connect with a Director of Development
Step 3
Review Disclosure Document
Step 4
Meet the New Wave Home Care Team for Discovery Day
Step 5
Sign the Franchise Agreement
Step 6
Finalize Your Office Selection and Set-Up
Step 7
Hire Your Team and Conduct Training
Step 8
Prepare to Launch Your Business
Are You Ready,
Willing and Able?
We are immensely proud of the New Wave Home Care senior housing business model. We know we are caring for, protecting, and giving joy to those we serve each day. We are looking for like-minded people who are determined to utilize their skills in a meaningful way, in the service of others …as well for themselves. Don't miss this timely, well-positioned opportunity to become a senior care franchise owner with New Wave Home Care.
Ideal for those who are seeking
Home Care Assistance Franchise
Assisted Living Franchise
Elder Care Franchise
Senior Health Care Franchise
Home Health Care Franchise
Senior Housing Business
Nursing Home Franchise
Senior Day Care Franchise